An Aquapark with Xtrem Tower Jump at Eau d'Heure Lakes
THE MOST AQUATIC ACTIVITY OF THIS SUMMER!
This Saturday, April 29th, the Spin Cable Park located at the Lake of Feronval reopens its inflatable aquapark of 2500m2 to the great pleasure of the visitors of the Lakes of Eau d'Heure.
Composed of several inflatable modules, the aquapark guarantees fun and laughter! Swings, slides, jumps of all kinds, catapults ... try to run on the structure and at the slightest slip, you are in the water! Good news, the temperature of the lake is high (22 to 28°C last summer). The ideal way to cool down because it looks like nothing... we tried it... this original activity is not less physical!
For your safety, participants are equipped with a life jacket. No need to know how to swim to live the aquapark adventure!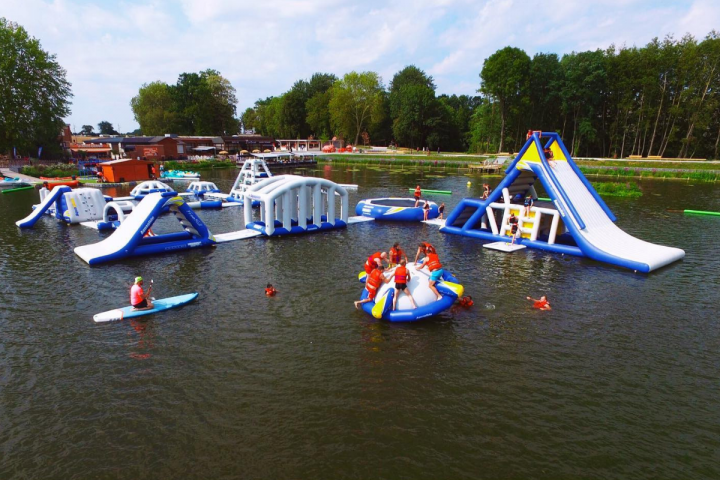 HAND PEDAL BOATS AND BOUNCY CASTLES
While the older children have fun in the aquapark (from 7 years old) or on the 12-meter high Xtrem Tower, the younger ones can have a great time in the water bouncy castle
or in the small hand-pedal boats.
No need to visit several parks to satisfy the whole family! At the Aqua Bubble Boum des Lacs, the activities have been designed in a kid-friendly way to allow the smallest adventurers to spend a great day too!
Discover in video what awaits you during your visit! A must-do activity during a stay at Eau d'Heure Lakes this summer!