What to do in the Lacs de l'Eau d'Heure with small children ?
---
FAMILY TRIP AT LES LAKES DE L'EAU D'HOUR
Our Golden Lakes resort is a perfect place for your next family vacation. Accommodating up to 8 people, our villas are fully equipped and have been designed for stays with children.
If there is no lack of activities for teenagers and adults, it is sometimes more complicated to find activities for children aged 3-4.
Discover below our recommendations and our top 5 activities to do with young children at Lacs de l'Eau d'Heure.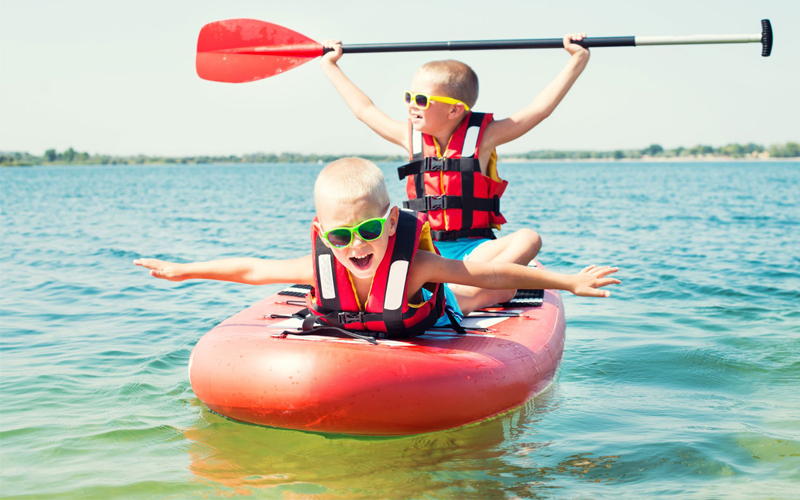 ---
5 ACTIVITIES TO DO WITH YOUNG CHILDREN AT LACS DE L'EAU D'HEURE
1. accobranche - natura parc
The adventure park of the Lacs de l'Eau d'Heure, the Natura Parc, offers different accrobranche courses to its visitors. There is something for all ages and the little ones have not been forgotten.
Indeed, on the Ouististi course, children from 3 years old are welcome. This course adapted to the little ones is perfect for children aged 3 to 6 years old. Parents can stay on the ground to encourage the adventurers or accompany them in their adventure.
More info : Natura Parc - Parc Aventure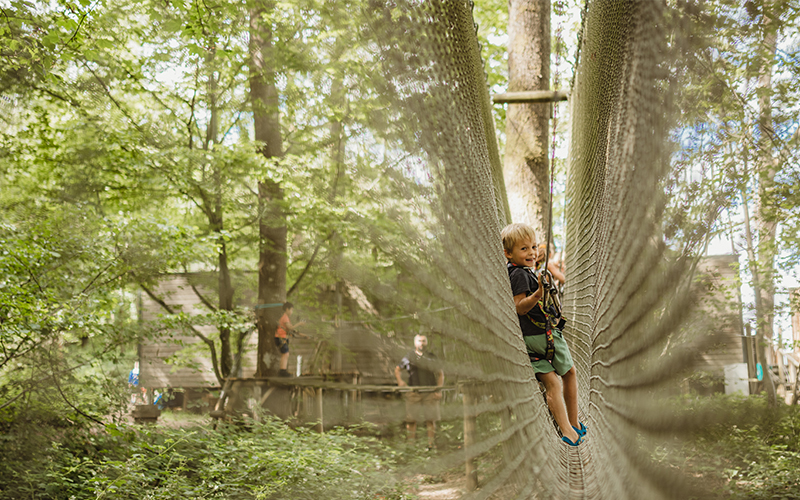 ---
2. Le jardin du croco - crocodile rouge
Located in the visitor center of the Plate Taille lake, this play area is a real little paradise for your children.
In addition to a giant bouncy castle, mini electric quads for children are available for rent (4-12 years). Aboard their racing car, children have fun on the courses while parents can relax on the terrace of the Croco bar.
More info: Parc d'attraction - Crocodile Rouge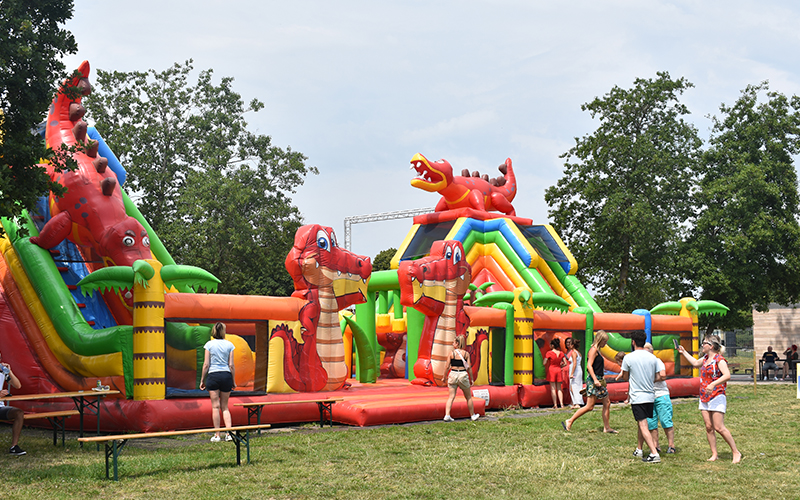 ---
3. THE INDOOR PLAYGROUND
The weather is not so good during your stay? Take the ravel to the covered playground of the Lacs de l'Eau d'Heure. Bouncy castles, slides, rope bridges, marble pool, ... your children will be able to let off steam and have fun in this indoor playground.
Entrance fee required.
More information at the Golden Lakes reception.
---
4. FEET IN THE LAKE - AT THE ESPACE FUN
L'Espace Fun, the nautical base of the Lacs de l'Eau d'Heure, has a fine sandy beach that is supervised during the summer season. It is an ideal place to rest with your family with your feet in the sand and to refresh yourself in the lake. The swimming area is supervised by lifeguards from June 15 to September 15.
Your little ones will enjoy wading with their feet in the water, holding your hand and wearing armbands of course.
More info: Espace Fun - Plage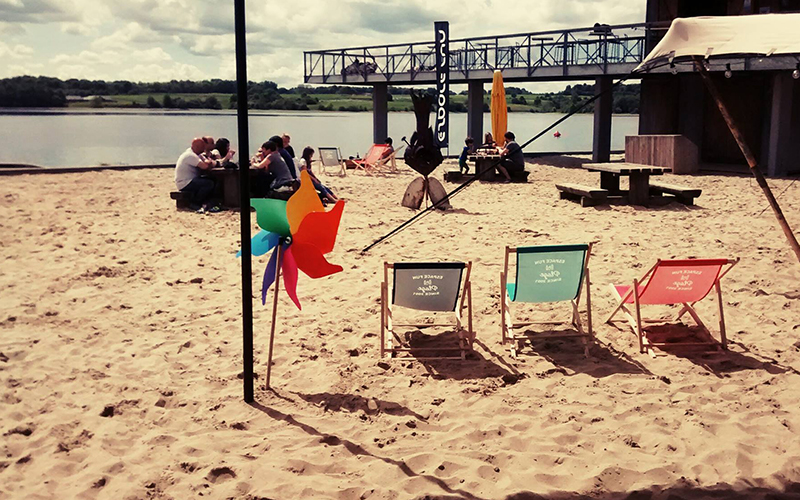 ---
5. WALK OR BIKE RIDE
If your child is able to ride a bike without the little wheels, rent a bike at the reception of the domain and go for a ride along the lake along the RaVel.
If your child is too small, a walk with a stroller will also do. The landscapes around the lake are splendid. It's up to you to enjoy it during your stay at Golden Lakes.
For your information, bike seats are also available for rent at the reception.
Check out our special hiking guide to discover easy walks around the Lacs de l'Eau d'Heure that you can do with young children.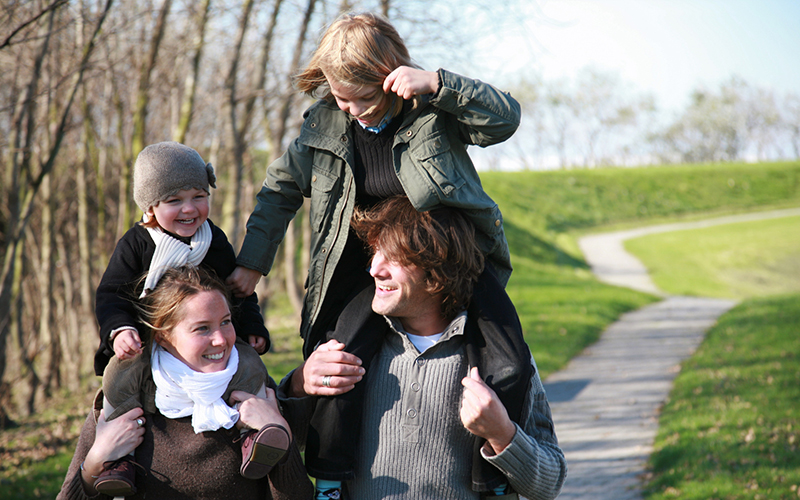 ---
A NON-EXHAUSTIVE LIST OF ACTIVITIES
This list of activities to do with your young children during your vacations in the Lacs de l'Eau d'Heure is not exhaustive. Nevertheless, it gives you a nice overview of what awaits you during your family stay in one of our villas.
There is an infinite number of activities around the lakes, but the best and cheapest of all is without a doubt the walks in the heart of nature that you can do with your children.
Take advantage of your stay to get some fresh air and take a big breath of oxygen. The return home will be even better!
Book your accomodation
You want to come and enjoy these activities with your family?
Check out our availability and rates in a villa or hotel in our family studios and book your stay at Les Lacs de l'Eau d'Heure.
---
Tags: Lacs de l'Eau d'Heure, Activités